Parent and Grandparent Super Visa
If you, as parents or grandparents of Canadian citizens or permanent residents, are not eligible for Parents and Grandparents sponsorship visa, you might consider applying for a super visa. A super visa lets you visit your children or grandchildren for up to 2 years at a time. It's a multi-entry visa that provides multiple entries for a period up to 10 years.
If you want to stay for 6 months or less, apply for a visitor visa.
Eligibility
To be eligible for a super visa, you must:
You must also:
apply for a super visa from outside Canada
be allowed to enter Canada
take an immigration medical exam
meet certain other conditions

Financial support (proof of funds)
The child or grandchild who invites you must prove that their household meets the minimum necessary income. The following documents are examples of what can be used as proof of funds:
Notice of Assessment (NOA) or T4/T1 for the most recent tax year
Employment Insurance stubs
employment letter including salary and date of hiring
pay stubs
bank statements
The minimum income requirements depend on how many people your child/ grandchild need to support. Your child or grandchild may use the following income scale to assess their ability to meet the income requirements. This is changed every year by the government.
| | |
| --- | --- |
| Size of Family Unit | Minimum necessary gross income |
| 1 | $25,921 |
| 2 | $32,270 |
| 3 | $39,672 |
| 4 | $48,167 |
| 5 | $54,630 |
| 6 | $61,613 |
| 7 | $68,598 |
| More than 7 persons, for each additional person, add | $6,985 |

Application Process
The application process for this visa is quite simple and quick:
Processing time: Most applications for a super visa are processed within a few weeks or less.
Fee: from CAD $100.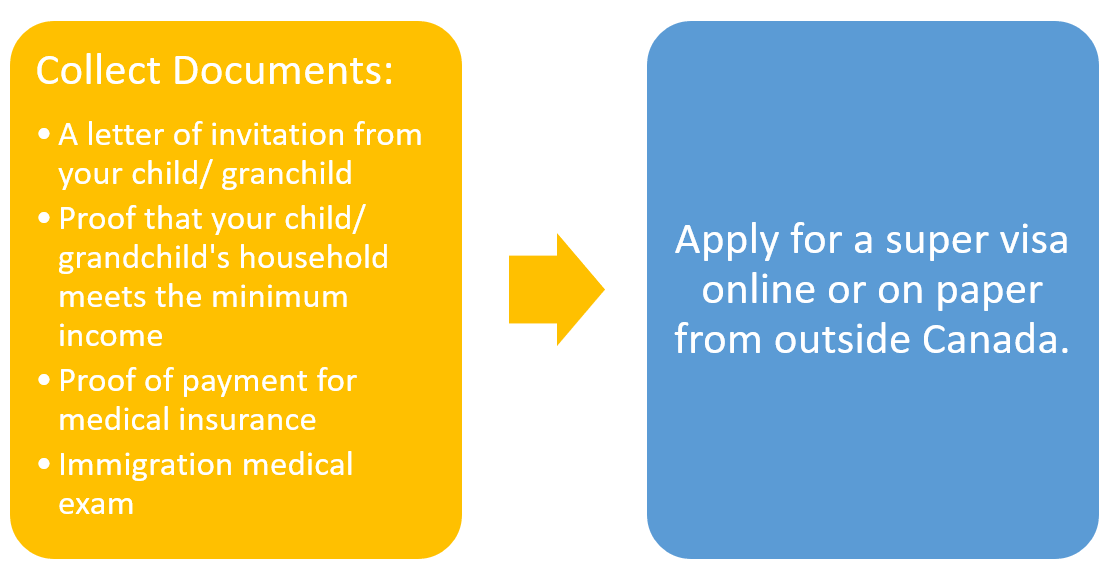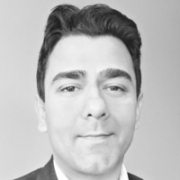 Kunal Thakur
Regulated Canadian Immigration Consultant R#519955
Kunal Thakur is a passionate Regulated Canadian Immigration Consultant (RCIC), holding close to two decades of immigration experience, during which he has successfully guided thousands of immigrants in their immigration journey. He is quick in responding to client queries and would always give his clients the right advice. Kunal also brings immense value in all his talks and discourses on immigration and when not in front of his laptop reading and analysing client cases he could be seen exploring new places and trying new things. Kunal is currently based in Adelaide, Australia. You can book a time with him here.
RCIC: R519955