Apply for a Canada Visa in Melbourne
Our partners offer Canadian migration services to applicants wanting to travel, study, work or immigrate to Canada, apply for citizenship, a permanent resident card or do business in Canada.
Our Canadian partner is licenced with the Immigration Consultants of Canada Regulatory Council to provide Canadian migration advice. You can review your immigration and visa options to Canada by making a booking below.
We also have here a list of Canadian visa and Immigration services offered to Australian citizens. Get Canadian immigration expert advice!
If you are looking for a Regulated Immigration Consultant for Canada in Melbourne look no further.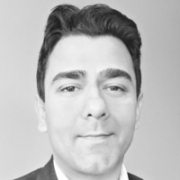 Kunal Thakur
Regulated Canadian Immigration Consultant R#519955
Kunal Thakur is a passionate Regulated Canadian Immigration Consultant (RCIC), holding close to two decades of immigration experience, during which he has successfully guided thousands of immigrants in their immigration journey. He is quick in responding to client queries and would always give his clients the right advice. Kunal also brings immense value in all his talks and discourses on immigration and when not in front of his laptop reading and analysing client cases he could be seen exploring new places and trying new things. Kunal is currently based in Adelaide, Australia. You can book a time with him here.
RCIC: R519955
International Experience Canada
To be eligible for the Working Holiday category, you must:
be a citizen of eligible countries,
have a valid passport for the duration of your stay in Canada—your work permit in Canada will not be longer than the validity of your passport,
be between the ages of 18 and 35 (inclusive),
have the equivalent of CAN$2,500 to help cover your expenses in Canada,
be able to take out health insurance for the duration of your stay—you may have to present evidence of this insurance when you enter Canada,
be admissible to Canada,
have, prior to departure, a round-trip ticket or demonstrate that you will have the financial resources to purchase a departure ticket at the end of your authorized stay in Canada,
not be accompanied by dependents and pay the fees.
Eligible countries are: Australia, Austria, Belgium, Chile, Costa Rica, Croatia, Czech Republic, Denmark, Estonia, France, Germany, Greece, Hong Kong, Ireland, Italy, Japan, Korea, Latvia, Lithuania, Mexico, Netherlands, New Zealand, Norway, Poland, San Marino, Slovakia, Spain, Sweden, Switzerland, Taiwan, Ukraine, United Kingdom
Working Holiday Programs:
Work & Travel: The type of work permit you get for Working Holiday is an Open Work Permit. This category is for you if:
You don't have a job offer yet
You want to work for more than one employer in Canada
You want to work in more than one location
You'd like to earn some money so that you can travel
Young Professionals: Gain Canadian professional work experience to better compete in a global economy. The type of work permit you get in the Young Professionals category is an employer-specific work permit. This category is for you if:
You have a job offer in Canada that contributes to your professional development
You'll work for the same employer in the same location during your stay in Canada
International Coop: The type of work permit you get in the International Co-op (Internship) category is an employer-specific work permit.
This category is for you if:
You're a student registered at a post-secondary institution
You have a job offer for a work placement or internship agreement in Canada
You need to do this work placement or internship to complete your studies
You'll work for the same employer in the same location during your stay in Canada
How the pools work- International Experience Canada?
If you're eligible, you'll be placed into one or more pools of International Experience Canada (IEC) candidates.
Normally, your profile will stay in the pool until: you receive an Invitation to Apply for a work permit or CIC removes all the profiles from the pool(s) at the end of the season. Invitations are regularly issued to candidates in the IEC pools during the IEC season.
What other costs should I prepare for?
Optional pre-booked hostel or hotel accommodation ($30 CAD-$120 per night). Air Transportation to and from Canada.
Fees paid directly to International Experience Canada and Citizenship and Immigration: $126 CAD and $7 ETA (+ $100 for Open Work Permit- Work and Travel participants)
Travel health insurance (required). Your insurance must cover: medical care, hospitalization, and repatriation (returning you to your country in the event of severe illness, injury or death).
Can I leave Canada and re-enter?
Yes. You can leave the country and come back during the 12 months your visa is valid.
How much will I earn in Canada?
The minimum wage in Canada depends on the province and generally ranges from $10.20 to $12.50 CAD per hour (with higher pay more often in northern Canada). It's $12.20 for Alberta. Service employees (those working in restaurants, bars, etc.) are usually paid minimum wage as tips complete their wages. Generally, Canadians tip 15% or more. Most ski resorts pay close to the minimum wage unless participants are hired for supervising roles. Rates of pay vary from industry to industry.
Can I extend my visa?
You may only participate for a maximum of 12 months. However, you may participate on the program a second time if you wish. If you wish to apply for another Work Permit you will need to submit new application.
Do I have to work for the same employer the entire time of my stay?
Working Holiday Visa holders may switch employers as they wish since their Work Permit is not job specific.
Young Professional and International Co-Op Internship Categories are job specific. Therefore, they can work only for specified employer.
How much money should I bring with me at the start?
You should have access to at least $2,500 CAD and be prepared to show proof of this at the time of applying for your Letter of Introduction.
How much do housing, transportation, and food cost in Canada?
A room in a shared house or apartment usually costs $400 to $700 CAD per month in Alberta. In cities of Banff and Canmore there is a very limited public transportation as cities are not very large in size. The most common source of transportation is bike (during the summer) or shared car transportation. Calgary has very good public transportation. Groceries should cost around $200 to $250 CAD per month.
Where will I stay?
Most travelers have already planned accommodation independently for the early part of the program. We can recommend the most popular websites. Some workplaces offer discounted accommodation themselves.
Our Services Fees:
Basic package
VisaEnvoy provides International Experience Canada application process. 1 year Open Work Permit application process.
Upon receiving Work Permit helps preparations for a trip to Canada. While in Canada, we are available to provide guidance for finding jobs, housing, and logistics including obtaining your Social Insurance Number (SIN), getting around, and finding activities in your area.
Price:

$500 CAN
VisaEnvoy package
Everything included in Basic package +
If you choose to work in Calgary, Banff or Canmore and decide to land at YYC Calgary International Airport, one of our members will wait for you.
1 night in Calgary Hostel
Arranged 3 interviews in Food and Beverage industry before the trip to Canada or within 7 days of arrival. The most popular and common jobs are: Bar and Restaurant server, Bartender, Barista,

Front

Office Associate, Housekeeper, Ski Instructor, Ski Resort Positions.
Transportation to the workplace.
Price:

$1000 CAN