Canada Provincial Nominee Program (PNP)
Overview
The Provincial Nominee Program is a migration pathway for those who want to obtain Permanent Residence status in Canada and live in a specific province. This program has been the most common immigration program for migrants, with around 250,000 migrants expected to this program in the period of 2021-2023.
Each province and territory have its own "streams" (immigration programs that target certain groups) and requirements. For example, in a program stream, provinces and territories may target:
students
business people
skilled workers
semi-skilled workers
Provinces, Territories and PNP programs
Each of the provinces and territories has its own PNP to meet its economic needs. The requirements and procedure are different between the provinces, so it is best for applicants to check province's website before starting the process.
In Canada, PNP is available in the following provinces:
Please note that the province of Quebec does not have a provincial nominee program. They, however, have their own migration program.
How to apply for a PNP in Canada
General procedure for PNP
There are two ways to applying through PNP: through Express Entry or paper-based process.
How you will apply depends on which Provincial Nominee Program stream you're applying to. You might need to apply using the paper-based process, or by the online process through Express Entry.
As part of the process, you will have to pass a medical exam and get a police check (certificate). Everyone must have these checks, no matter where they plan to live in Canada.
Paper-based process
Apply to the province or territory for nomination under a non-Express Entry stream.
You need to meet the eligibility requirements of the province that nominates you.
Once you have been nominated, you submit a paper application for permanent residence to Immigration, Refugees and Citizenship Canada.
You have to pass a medical exam and get a police check (certificate). Everyone must have these checks, no matter where you plan to live in Canada.
Application processing times are longer than through Express Entry.
Express Entry process
In the online Express Entry process, there are 2 ways to apply:
You contact the province or territory and apply for a nomination under an Express Entry stream.
If the province or territory agrees to nominate you, you create an Express Entry profile (or update your profile if you already have one) and show you have been nominated.
OR
You create an Express Entry profile and show the provinces and territories you're interested in.
If a province or territory sends you a "notification of interest" to your account, you contact them directly.
You apply to their Express Entry stream:

If you're nominated, the province will offer it to you through your account, and you accept it electronically.
Processing time
The PNP is a two-step process, so it depends on the processing time of the province government for the nomination, and the federal government for the permanent residence visa. You will expect the processing time to be much shorter when you apply through the Express Entry. It typically takes a few months for your application to be processed.
If you are applying via paper-based process, the processing times might be up to 1 – 2 years.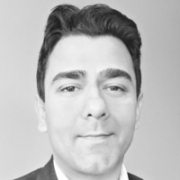 Kunal Thakur
Regulated Canadian Immigration Consultant R#519955
Kunal Thakur is a passionate Regulated Canadian Immigration Consultant (RCIC), holding close to two decades of immigration experience, during which he has successfully guided thousands of immigrants in their immigration journey. He is quick in responding to client queries and would always give his clients the right advice. Kunal also brings immense value in all his talks and discourses on immigration and when not in front of his laptop reading and analysing client cases he could be seen exploring new places and trying new things. Kunal is currently based in Adelaide, Australia. You can book a time with him here.
RCIC: R519955