Canada Immigration Lawyer
Canadian Immigration law is complex with a wide range of available visa programs. Navigating through the whole immigration system to choose the program that is suitable in your situation is often difficult, preparing documents and making sure the application process is properly followed are even more challenging. An immigration lawyer or agent, with their knowledge and extensive experience might help you through the process to achieve your immigration goal.

How can a lawyer/ agent help you in your immigration goal?
Immigration and citizenship representatives:
explain and give advice on your immigration or citizenship options.
help you choose the best immigration program for you.
fill out and submit your immigration or citizenship application.
communicate with the Government of Canada on your behalf.
represent you in an immigration or citizenship application or hearing.
advertise that they can give immigration or citizenship advice.
Find out if your lawyer/ agent is authorised to give migration assistance
In Canada, only people who are authorised by the government can give migration assistance as service. You can check if a person is licensed to represent immigrants or to give advice.
If they are not members in good standing, you should not use their services.
Most law societies let you check online to see if a person is a member in good standing.

File a complaint against a representative
If you have a complaint about your immigration and citizenship representative, there are ways to get help.
Authorized representatives in Canada or abroad
It doesn't matter whether your representative is compensated or uncompensated. Follow these instructions to know where to submit your complaint.
If you have a complaint about:
If you have a complaint about an employee of an authorized representative, discuss your complaint with the person they work for. If the employer doesn't deal with your concern, complain to the governing group they belong to (see above).
Unauthorized representatives in Canada or abroad
IRCC won't deal with representatives who charge a fee but are not authorized (members of one of the above groups).
It's against the law to give false or misleading information in your application. You're responsible for all the information in your application even if your representative completes it for you. If you provide misleading or false information in your application, it could be refused.
You may have discovered that your representative is not authorized, and you should cancel the appointment in this case.
If your unauthorized representative breaks the law while acting on your behalf, they could be charged under the laws of their resident country or under:
Our agents at VisaEnvoy
Our agents at VisaEnvoy are proudly authorised by Canadian government to give migration assistance. We strictly follow the laws and Code of Conduct to ensure that we act with integrity for the best benefit of our Clients. See below our agents' profiles.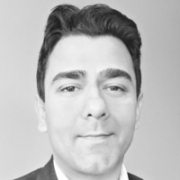 Kunal Thakur
Regulated Canadian Immigration Consultant R#519955
Kunal Thakur is a passionate Regulated Canadian Immigration Consultant (RCIC), holding close to two decades of immigration experience, during which he has successfully guided thousands of immigrants in their immigration journey. He is quick in responding to client queries and would always give his clients the right advice. Kunal also brings immense value in all his talks and discourses on immigration and when not in front of his laptop reading and analysing client cases he could be seen exploring new places and trying new things. Kunal is currently based in Adelaide, Australia. You can book a time with him here.
RCIC: R519955