CANADIAN IMMIGRATION CONSULTANTS
Book a consultation to discuss your visa options with our regulated consultants
Services and information
Express Entry. 

Immigrate

as a skilled worker
Family sponsorship. Sponsor your relatives, including your spouse, partner, children, parents, grandparents, and others to 

immigrate

.
Provincial nominees
Quebec-selected skilled workers
Atlantic 

Immigration

Pilot
Caregivers
Start-up Visa
Self-employed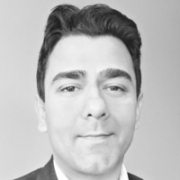 Kunal Thakur
Regulated Canadian Immigration Consultant R#519955
Kunal Thakur is a passionate Regulated Canadian Immigration Consultant (RCIC), holding close to two decades of immigration experience, during which he has successfully guided thousands of immigrants in their immigration journey. He is quick in responding to client queries and would always give his clients the right advice. Kunal also brings immense value in all his talks and discourses on immigration and when not in front of his laptop reading and analysing client cases he could be seen exploring new places and trying new things. Kunal is currently based in Adelaide, Australia. You can book a time with him here.
Matthew Sell
Regulated Canadian Immigration Consultant R418679
Matthew is a Regulated Canadian Immigration Consultant, based in Vancouver, Canada.
The husband and wife team founded Canada Immigration Partners to help people navigate the twists and turns of immigrating to Canada. (A path they've both been down themselves as newcomers to Canada many years ago!)
When you work with Matthew and Miho, you get more than an incredibly dedicated team. You get a partner in your entire immigration process, from start to finish.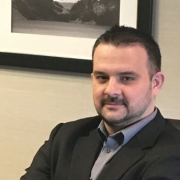 Nikola Misina
Regulated Canadian Immigration Consultant R#524218
Nikola is a Regulated Canadian Immigration Consultant, based in Calgary, Canada. He is experienced in international selection and hiring in the USA and Canada, human resources development and determining the optimum corporate structure. Nikola assists our Canadian clients achieve their immigration goals.
His goal is to be outstanding advocate for his clients through applying his complex knowledge of the process to helping clients meet their immigration objectives.  He specialises in business visas and startup visas in Canada.
Nikola is considered as a specialist in fields of Temporary Work (LMIA or LMIA exempt), Business Visa Permits, PNP Programs and Family Sponsorship streams.
Nikola's life history compliments his insight into assisting clients with solutions to their Canadian immigration and citizenship needs.