British Columbia Immigration
British Columbia Immigration
British Columbia (B.C.) is one of the most appealing places to settle within Canada. In addition to its abundance of natural beauty, there are many reasons that make B.C. a very desirable destination to work, study, and live due to its high standard of living, excellent health care, wages and benefits, diverse culture, rich cultural heritage, range of workplaces and industries and safe environment.

British Columbia Nomination Streams
The BC Province Nomination Program has two streams, each of which takes a unique approach to select immigrants who have the skills and experience needed to help with B.C.'s economic recovery and growth.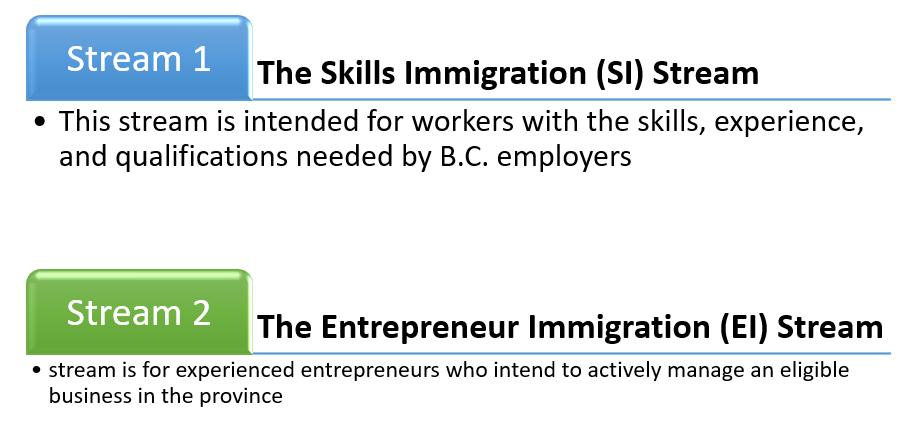 Skills Immigration (SI)
The SI stream is made up of five categories:
Skilled Worker.

To qualify for this category, you must:

have accepted a full-time, indeterminate job offer (a permanent job, or one with no set end date) from a B.C. employer.
have at least two (2) years of directly related work experience
show you can support yourself and your dependents
meet minimum language requirements
Healthcare Professionals:

You need to work as a physician, specialist, registered nurse, registered psychiatric nurse, nurse practitioner, midwife, or allied health professional.
International Graduate (IG):

You must have completed a degree, diploma or certificate from an eligible post-secondary institution in Canada in the past three years.
International Post-Graduate (IPG):

You must have graduated in the last three years with a master's or doctorate (PhD) degree in the natural, applied or health sciences.
Entry-Level and Semi-Skilled (ELSS)

Entrepreneur Immigration (EI)
The EI Stream is designed to target experienced entrepreneurs who can support innovation and economic growth in the province. It has three categories:
Base category

allows foreign entrepreneurs to propose a new business or purchase an existing business in any part of British Columbia.

Regional Pilot

is limited to smaller communities that are not located within 30 km of a major center (population 75K or more). Unlike the Base category, which does not directly involve communities, the Regional Pilot category is delivered in collaboration with participating communities, based on their specific economic development needs.

Strategic Projects

category is designed for foreign corporations that have identified strategic investment opportunities in B.C. to establish operations that are integral to the growth and expansion of their core business.
Application Process
Although each stream in this program has different application process, generally, it is a two- step process: be nominated by the province of British Columbia, and apply for permanent residency with Immigration, Refugees and Citizenship Canada (IRCC).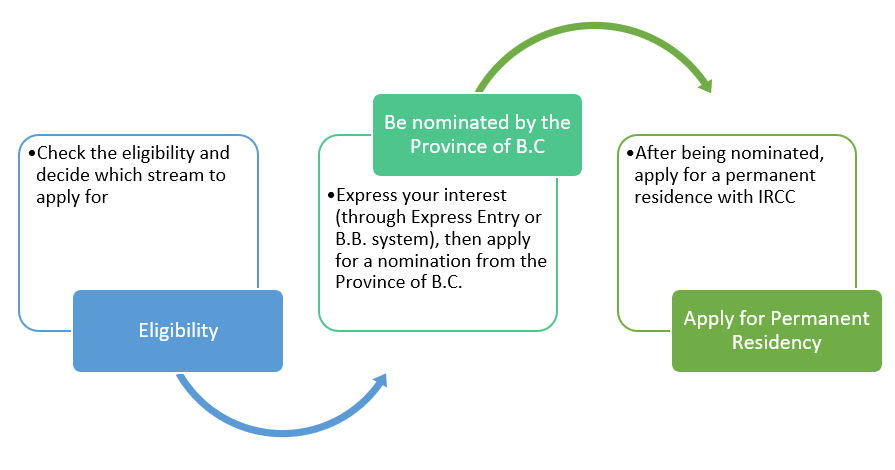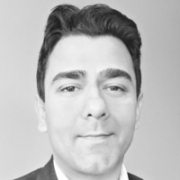 Kunal Thakur
Regulated Canadian Immigration Consultant R#519955
Kunal Thakur is a passionate Regulated Canadian Immigration Consultant (RCIC), holding close to two decades of immigration experience, during which he has successfully guided thousands of immigrants in their immigration journey. He is quick in responding to client queries and would always give his clients the right advice. Kunal also brings immense value in all his talks and discourses on immigration and when not in front of his laptop reading and analysing client cases he could be seen exploring new places and trying new things. Kunal is currently based in Adelaide, Australia. You can book a time with him here.
RCIC: R519955