Canadian Experience Class (CEC)
The Canadian Experience Class (CEC) is for skilled workers who have Canadian work experience and want to become permanent residents. This visa program is managed by Express Entry and is considered the fastest way to obtain permanent residence with processing time as little as four months.
If you do not have any previous Canadian work experience, you are not eligible to apply for this visa program.
Eligibility
Experience:

have at least 1 year of skilled work experience in Canada, in the last 3 years before you apply.

The work experience must be full-time (at least 30 hours per week) or part-time equivalent.
Experience must be earned while you are in Canada on a temporary resident state that allows you to work.
The experience must be paid work. Unpaid and volunteer work are not counted.
Skilled work experience must in in Canadian National Occupational Classification (NOC) at skill level 0 (managerial jobs), skill type A (professional jobs), or skill type B technical jobs and skilled trades.
Self-employment and work experience while you were a full-time student are not counted.

Language

: at least CLB level 7 for skills in NOC level 0 and A, and CLB level 5 for skills in NOC type B.

Residence in Canada

: You must plan to live outside the province of Quebec. The province of Quebec selects its own skilled workers. If you plan on living in Quebec.
If you meet the above requirements, you can create an Express Entry Profile on Express Entry system for the CEC for consideration.
Education
Formal education is not required in the FST program. However, if you want to increase to chance to get the invitation by increasing your points, you can submit your qualification to claim points:
If you went to school in Canada, you can claim points for certificate, diploma or degree from a Canadian secondary institution or post-secondary institution;
If you want to use your foreign qualification, you must get educational credential from a designated organisation to claims points.
How to apply
From the historical data from previous Express Entry draws, the cut-off points are around 430 points. Therefore, we recommend you try to improve your score to this points to increase your competitiveness in the express pool.
To see the last express entry draws, click here.
To calculate your current points, click here.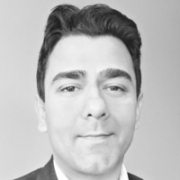 Kunal Thakur
Regulated Canadian Immigration Consultant R#519955
Kunal Thakur is a passionate Regulated Canadian Immigration Consultant (RCIC), holding close to two decades of immigration experience, during which he has successfully guided thousands of immigrants in their immigration journey. He is quick in responding to client queries and would always give his clients the right advice. Kunal also brings immense value in all his talks and discourses on immigration and when not in front of his laptop reading and analysing client cases he could be seen exploring new places and trying new things. Kunal is currently based in Adelaide, Australia. You can book a time with him here.
RCIC: R519955