Canada Visitor Visa / Temporary Resident Visa (TRV)
Visitors are persons who are not Canadian citizens or permanent residents of Canada, and are legally authorized to enter Canada to:
visit Canada on holiday (vacation),
visit family,
conduct business, etc.
Visitors are restricted in length of stay and subject to various conditions.
A Temporary Resident Visa (TRV), also referred to as a visitor visa, is an official document issued by a Canadian visa office that is placed in your passport to show that you have met the requirements for admission to Canada as a temporary resident (either as a visitor, a student, or a worker).

Requirements to obtain a TRV
You must show the officer that you meet the requirements of the Immigration and Refugee Protection Act (IRPA) and the Immigration and Refugee Protection Regulations and that you will be in Canada for a temporary stay.
You must also:
satisfy an officer that you will leave Canada at the end of your stay,
show that you have enough money to maintain yourself and your family members in Canada and to return home,
not intend to work or study in Canada unless authorized to do so,
be law abiding and have no record of criminal activity,
not be a risk to the security of Canada,
provide any additional document requested by the officer to establish your admissibility, 

and

be in good health (complete a medical examination if required).
Can I include my partner and dependent children in my application?
No, family members must complete their own application forms. However, you may submit your applications together online or at a Visa Application Centre (VAC) and use one payment receipt for the total amount.
Your spouse or common-law partner and children must meet all of the requirements for temporary residence in Canada.
Are there medical requirements?
If you plan to visit or study for six months or less:
You usually do not need a medical exam.
If you plan to visit or study for more than six months:
You will need a medical exam if you:
have lived temporarily for six or more months in a row

in any of the country that requires a health exam
in the one year immediately before the date you want to enter Canada. (

This applies even if you are a citizen of a country that does not need a visa to enter Canada.

)
You may either:
have an upfront medical exam by contacting a Panel Physician; or
wait until your application is reviewed and medical instructions are given to you by the visa office.
Biometric (fingerprints and photo) requirements
You may need to appear in person to have your fingerprints and photograph (biometric information) taken at a biometric collection service point. If your family members are also applying, they may need to appear in person to have their biometric information taken as well.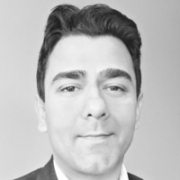 Kunal Thakur
Regulated Canadian Immigration Consultant R#519955
Kunal Thakur is a passionate Regulated Canadian Immigration Consultant (RCIC), holding close to two decades of immigration experience, during which he has successfully guided thousands of immigrants in their immigration journey. He is quick in responding to client queries and would always give his clients the right advice. Kunal also brings immense value in all his talks and discourses on immigration and when not in front of his laptop reading and analysing client cases he could be seen exploring new places and trying new things. Kunal is currently based in Adelaide, Australia. You can book a time with him here.
RCIC: R519955