If you have skilled work experience, you may be eligible to apply for the Express Entry as Canada aims to select skilled immigrants as permanent residents based on their skills and ability to contribute to Canada's economy.
Express Entry itself is not an immigration program but is an online system that manages applications for three economic immigration programs:


FSW/FST/CEC Comparison Chart
*Important terms
*Canadian Language Benchmark (CLB): Canadian standard used to describe, measure and recognise English language ability of immigrants and prospective immigrants who plan to live and work in Canada or apply for citizenship.
*National Occupation Classification (NOC) Code: List of all occupations in the Canadian labour market, it describes each job according to skill type and skill level. For immigration purposes, these are the main job groups:
Skill Type 0 (zero): Management jobs
Skill Level A: Professional jobs that usually require a degree from a university
Skill Level B: Technical jobs and skilled trades that usually require a college diploma or training as an apprentice
Skill Level C: Intermediate jobs that usually require high school and/or job specific training
Skill Level D: Labour jobs that usually provide on-the-job training
Eligibility Criteria

Federal Skilled Worker Program

Federal Skilled Trades Program

Canadian Experience Class

Language Skills

English or French skills

– CLB 7

English or French skills

– CLB 5 for speaking and listening

– CLB 4 for reading and writing

English or French skills

– CLB 7 if your NOC is 0 or A

– CLB 5 if your NOC is B

Type/Level of Work Experience

Canadian or overseas experience in one of these NOCs:

– 0

– A

– B

Canadian or overseas experience in a skilled trade under key groups of NOC B
Canadian experience in one of these NOCs:

– 0

– A

– B

Amount of Work Experience

One year continuous within the last ten years (combination of part-time, full-time or more than one job in your primary occupation)
Two years within last five years (either combination of full-time or part-time work)
One year in Canada in the last three years (either combination of full-time or part-time work)

Job Offer

Not required, but can get selection criteria (FSW) points for having a valid job offer
Required:

– A valid job offer of full-time employment for a total period of at least one year OR

– a certificate of qualification in that skilled trade issued by a Canadian provincial, territorial or federal authority

Not required

Education

Secondary education required, can get more selection criteria (FW) points for your post-secondary education
Not required
Not required
How Does the Express Entry Work?

Step 1: Create an Express Entry Profile
You do not need to upload documents to submit a profile, but you will need the information from the following documents:
A passport or travel document
English or French language test results
Educational credential assessment (ECA) report for immigration purposes or proof of Canadian education
Work experience and National Occupational Classification (NOC) codes for each experience
Details of Provincial nomination (if applicable)
Details of valid job offer (if applicable)
Details of representative (if applicable)

Step 2: Submit your Profile
Profile should not be created unless you have taken your language test and gotten your ECA report as the application will ask for your report numbers.
You will have 60 days to complete and submit your profile, otherwise you will have to start again.
Once you have submitted your application, you will be in the pool of candidates and will be ranked using a Comprehensive Ranking System (CRS). The score you get from the CRS include a core set of points up to 600 and a set of additional points of up to 600 – so your total score will be out of 1,200.
Profile will be valid for 12 months. There is no restrictions in submitting a new Express Entry profile after 12 months, but if the CRS score is too low, candidate may not be able to receive an invitation unless they increase the score.
To estimate your score for Express Entry, click here.
Step 3: Apply for Permanent Residence after Receiving an Invitation
You will receive an Invitation to Apply (ITA) from the Immigration, Refugees and Citizenship Canada (IRCC) if you have a CRS score above the cut-off threshold score as determined in each draw or round of invitations.
It is important that you have a high score as the IRCC issues ITA to candidates who are ranked highest in the pool. Depending on the total number of ITA issued, you may not receive an ITA even though your score was equal or more than the cut-off score. For some draws, IRCC will issue ITA to candidates who have been the longest on the pool with the same score.
An ITA will be valid for 90 calendar days and no extension will be given to submit your application for permanent residence.


What Happens If I Decline the ITA?
Declining an ITA will not affect your chances of getting another ITA in the future, your profile will be moved back to the pool until you receive another ITA or your profile expires.
It is important that you respond to your ITA by accepting or declining the invitation as failing to respond will have your ITA expired, and your profile will be removed from the pool. To receive ITA again, you will need to create a new profile to be included in the future draws.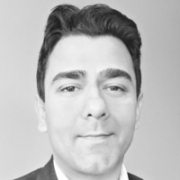 Kunal Thakur
Regulated Canadian Immigration Consultant R#519955
Kunal Thakur is a passionate Regulated Canadian Immigration Consultant (RCIC), holding close to two decades of immigration experience, during which he has successfully guided thousands of immigrants in their immigration journey. He is quick in responding to client queries and would always give his clients the right advice. Kunal also brings immense value in all his talks and discourses on immigration and when not in front of his laptop reading and analysing client cases he could be seen exploring new places and trying new things. Kunal is currently based in Adelaide, Australia. You can book a time with him here.
RCIC: R519955