Visa and Permit Processing Times in Canada
Quite often when you apply for a visa or a permit in Canada, an important question that comes across your mind is "When will my application is processed?". This depends on what types of visa/ permit you are applying for, method of your application, the completeness of your documents, and sometimes, the country you are coming from.
What are processing times?
Processing times tell you how long you can expect it will take to process an application under normal circumstances.
A processing time starts the day the government receives an application and ends when they make a decision. If you apply by mail, the time starts when your application arrives in the mailroom. If you apply online or in-person, it starts when you submit your application.
Various factors can affect the processing time including:
the type of application submitted
if the application is complete
how quickly we process applications we've already received
how easily we can verify your information
how long you take to respond to any request or concerns
other factors

Average Processing Times for Immigration Programs
As mentioned above, the processing time is affected by a number of factors. We have compile a list of average processing time for common streams below. The information is estimate only, based on historical data, and may not be accurate in some instances.
Streams

Average Processing Time

Express Entry , includes:

·         Federal Skilled Worker

·         Federal Skilled Trades

·         Canadian Experience Class

·         Provincial Nominee Programs

6 months from the date of receiving the application.

This does not include the time waiting for invitations and nominations

Student Permit
Depending on the course and country you are coming from, the processing time is around 1 – 2 weeks as minimum.

It can take up to 3 – 4 months in some countries. Therefore you must plan your study and apply for a student permit

Post-graduation work permit
3 – 4 months
Family sponsor
12 months – Spouse and partner

20 – 24 months – Parents or grandparent

Visitor Visa
210 – 250 days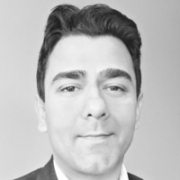 Kunal Thakur
Regulated Canadian Immigration Consultant R#519955
Kunal Thakur is a passionate Regulated Canadian Immigration Consultant (RCIC), holding close to two decades of immigration experience, during which he has successfully guided thousands of immigrants in their immigration journey. He is quick in responding to client queries and would always give his clients the right advice. Kunal also brings immense value in all his talks and discourses on immigration and when not in front of his laptop reading and analysing client cases he could be seen exploring new places and trying new things. Kunal is currently based in Adelaide, Australia. You can book a time with him here.
RCIC: R519955