Quebec Regular Skilled Worker Program (QRSWP)
The Quebec Regular Skilled Worker Program (RSWP) is for you if you wish to immigrate to Québec permanently to work.
For this program, you must declare your interest in immigrating to Québec to work. If your profile matches the criteria needed in Québec, you will receive an invitation to submit an application for permanent selection.
To be among those selected, you must have training and professional skills that will facilitate your job integration in Québec.
Other factors are considered, such as:
Language proficiency;
Your age;
The characteristics of your spouse;
The presence of children.

Minimum score to be eligible
You must demonstrate that you meet the minimum score based on the selection grid published by Quebec. The minimum score required will depend on whether or not you are applying with your spouse. Applicants applying without a spouse or common-law partner must reach a minimum of 43 points on the employability factors and 50 points total. Applicants applying with a spouse or common-law partner must reach a minimum of 52 points on the employability factors and 59 points total.
If you can meet the minimum score as abovementioned, you may start you Expression of Interest using the Arrima Online Portal.
The point test is detailed here.
Invitation to apply for a permanent selection application
Once you have filed your expression of interest on Arrima, it will be placed in the Expression of Interest bank.
From this bank, people whose profile corresponds to Québec's needs and who have good potential for integration are invited to submit an application for permanent selection.
If you are invited, you will receive a communication in your Arrima message centre with the information needed to access the form and submit a permanent selection application.
You may receive an invitation to submit your permanent selection application at any time. It is therefore important to regularly update your expression of interest.

Applying for permanent selection
Once you have received an invitation, you must fill out and submit the permanent selection application form. As of the date you receive the invitation, you have a maximum of 60 days to submit your application and pay the processing fees.
Once this timeframe has passed, your application will no longer be valid.

Your permanent selection application will be reviewed according to the Selection Grid for the Regular Skilled Worker Program. The selection grid has nine factors with different criteria for assessment. These factors enable an assessment of your potential for integration into the Québec labour market and society, as well as that of your accompanying spouse.
Training
To be eligible for selection, you must have at least a diploma that is equivalent to general or vocational high-school studies in Québec, and your area of education must be in the relevant list published by Quebec.
Work Experience
For your work experience to be applicable to the assessment of your application, it must have been acquired:
in the 5 years preceding the submission of your application;
in a category A, B or C occupation as defined by the National Occupational Classification (NOC);
legally in the country concerned.
Age
To obtain points in the selection grid for your age, you must be between 18 and 42 years old.
Language Proficiency
For your language proficiency, the criteria assessed are your knowledge of French and English.
To obtain points for your knowledge of French and English, you must present attestations of test results or diplomas recognized by the Ministère de l'Immigration, de la Francisation et de l'Inclusion, even if it is your native language.
Your results must date from within two years of the date you submit your application.
Your stays and family in Quebec
To obtain points, your stay in Québec must have been at least two weeks or more, in the ten years preceding the date of submission of your selection application.
You can also obtain points for the "family in Québec" criterion if one or more of your family members has Canadian citizenship or permanent residency in Québec
Characteristics of your spouse
The selection grid also applies to your accompanying spouse for the following criteria:
level of education;
area of training;
age;
language proficiency.
Validated Job offer
If you have a validated job offer in Quebec, you can be awarded points for the permanent job offer in the selection grid, particularly if the post is outside the Montréal Metropolitan Community (MMC).
Children
The criteria assessed are:
the number of your dependent children;
the number of your accompanying spouse's dependent children
their age.
Capacity for financial self-sufficiency
You need you have sufficient funds to provide for your needs and your accompanying family's needs for at least the first three months following your arrival in Québec.
The table below shows how much money you will need (requirement in 2021)
Number of accompany children under 18

One adult

Two Adults

0
$3,284
$4,816
1
$4,413
$5,395
2
$4,981
$5,822
3
$5,549
$6,251
Add $1,531 per dependent child that is 18 or older.

Application Process to Permanent Residency through Quebec RSWP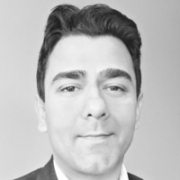 Kunal Thakur
Regulated Canadian Immigration Consultant R#519955
Kunal Thakur is a passionate Regulated Canadian Immigration Consultant (RCIC), holding close to two decades of immigration experience, during which he has successfully guided thousands of immigrants in their immigration journey. He is quick in responding to client queries and would always give his clients the right advice. Kunal also brings immense value in all his talks and discourses on immigration and when not in front of his laptop reading and analysing client cases he could be seen exploring new places and trying new things. Kunal is currently based in Adelaide, Australia. You can book a time with him here.
RCIC: R519955