Canadian Designated Learning Institutions (DLI)
Canadian Designated Learning Institutions (DLI)- Provinces and territories approve (or "designate") schools that can enrol international students. These schools are known as designated learning institutions (DLI). When choosing a school to study in Canada, it is crucial that the school you choose is one of the Canadian Designated Learning Institutions to apply for a study permit. Only DLI can offer courses for international students.
All primary and secondary schools in Canada are designated learning institutions. They aren't included in this list. If you plan to attend a post-secondary school, make sure it is on this list.

Find a DLI in Canada
If you are studying post-secondary program, you must ensure that your chose school is in the DLI list. Each provinces has their own list of DLI. To see a list of DLI for each province, click here.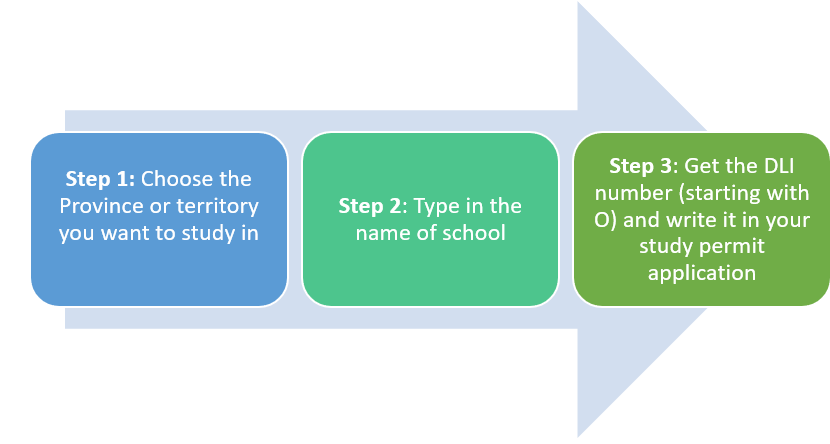 If you choose a school that is not in the DLI list, you will not have the DLI number to fill in your study permit application. Consequently, it will be refused.
Post-graduation work permit
You need to know if you are eligible to work after you graduate. Not all designated learning institutions make you eligible for the Post-Graduation Work Permit Program.
Along with graduating from an eligible designated learning institution, you need to meet all other criteria to get a post-graduation work permit.
When you find a DLI as abovementioned, you need to see if your school offers Post-graduation work permit eligible programs.
How to apply to a school, college or university
Once you choose a school, college or university, you must apply to go there. Every school has different rules on how to apply.
Make sure you apply at least:
six months in advance if you want to study at a primary or secondary school,
a year in advance for a post-secondary program at a university, college, etc.
Contact the school where you want to study to learn how to apply. They will give you the list of all the documents you need to send them. Your school will be able to tell you about:
the cost to apply
tuition fees
health insurance
rent and how much it costs to live in Canada
language tests.
Fill out the application forms for the school or schools of your choice. Follow their instructions to submit them.
If the school admits you as a student, they will send you an acceptance letter. You need this letter to apply for a study permit.
Changing DLIs
Moving to the next education level
If your study permit is still valid, you don't need to change or apply for a new permit if you're moving between school levels. This could be:
primary to high school
high school to post-secondary
post-secondary to high school or
any other move between school levels
If your study permit will expire, you need to apply to extend it.
If your permit has already expired, you must restore your status as a student at the same time as you apply to extend your study permit. You must apply to restore your status within 90 days of losing it. You can't continue or restart your studies until you have status as a student again and we've extended your study permit.
Post-secondary students changing schools
If you change post-secondary schools, the school you plan to change to must also be a DLI. You don't need to apply to change your study permit if you are changing schools, but you must tell the immigration department each time you change your schools. Changing the post-secondary school on your account is a free service.
Changing to a Quebec based school
If you're moving to a school in Quebec, you must get a Québec Acceptance Certificate (CAQ).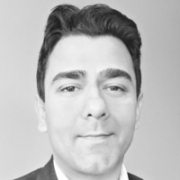 Kunal Thakur
Regulated Canadian Immigration Consultant R#519955
Kunal Thakur is a passionate Regulated Canadian Immigration Consultant (RCIC), holding close to two decades of immigration experience, during which he has successfully guided thousands of immigrants in their immigration journey. He is quick in responding to client queries and would always give his clients the right advice. Kunal also brings immense value in all his talks and discourses on immigration and when not in front of his laptop reading and analysing client cases he could be seen exploring new places and trying new things. Kunal is currently based in Adelaide, Australia. You can book a time with him here.
RCIC: R519955