Quebec Selection Certificate (CSQ)
Quebec is a unique state in Canada that is authorised to have its own immigration procedure and requirement. If you want to live and work in Quebec permanently, you first need to be selected the Quebec government through one of its permanent migration programs.
If you are successful in one of these programs in Quebec, you will be granted a Quebec Selection Certificate from the ministère de l'Immigration, de la Francisation et de l'Intégration (MIFI). This is a legal document proving that you have been selected by Quebec, and can be used to apply for permanent residency status with the federal government.

Understanding the difference between selection by Québec and admission by Canada
In Québec, immigration is the jurisdiction of both the Government of Québec and the Government of Canada.
The Government of Québec is responsible for the selection of individuals wishing to immigrate to its territory. Selection is guided by Québec's own criteria. When Québec selects you, you and your accompanying family receive a Certificat de sélection du Québec (CSQ – Québec Selection Certificate).
The Government of Canada is responsible for the admission of workers wishing to settle on its territory. To be admitted to Québec, you and your family must:
Be one of the individuals selected by the Government of Québec (have a CSQ).
Apply for permanent residence with Immigration, Refugees and Citizenship Canada.
Pass the medical examination and the required security and criminal checks.
Quebec Permanent Immigration Programs
Quebec Selection Certificate can be gained through the following immigration programs:
Quebec Regular Skilled Worker Program
Quebec experience program
Quebec Investor Program
Quebec Entrepreneur Program
Quebec Self-Employed Worker Program

Can you work while having a Selection Certificate?
The Selection Certificate does not give you an automatic right to work. If you want to work while waiting for your permanent residency, you may be eligible to apply for a work permit extension to work in Quebec if you are holding one. You need to have a valid job offer from an employer in Quebec to apply for this extension.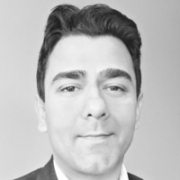 Kunal Thakur
Regulated Canadian Immigration Consultant R#519955
Kunal Thakur is a passionate Regulated Canadian Immigration Consultant (RCIC), holding close to two decades of immigration experience, during which he has successfully guided thousands of immigrants in their immigration journey. He is quick in responding to client queries and would always give his clients the right advice. Kunal also brings immense value in all his talks and discourses on immigration and when not in front of his laptop reading and analysing client cases he could be seen exploring new places and trying new things. Kunal is currently based in Adelaide, Australia. You can book a time with him here.
RCIC: R519955