Professional and Skilled Workers
The most common pathway for migrants to come, live and work permanently in Canada is through migration programs that are designed for professional and skilled workers. The Canadian government also has system in place to encourage skilled migrants from all over the globe to express their interest and be invited to come to Canada. The quota allocated for this skilled program every year has the greatest numbers of slots available for potential skilled workers.
There are several pathways for migrants to apply for a Canadian visa should they are professional and skilled workers as defined by the Canadian Government. These pathways are:
Express Entry
Express Entry is a system designed by the Immigration, Refugees and Citizenship Canada (IRCC) to receive and assess applications for the following skilled migration programs (by the federal government):
The Express Entry is also used to receive and assess applications for some Provincial Nominee Program. If the PNP requires applicants to express their interest through Express Entry, they must submit their applications to the Express Entry pool.
Provincial Nominee Programs for Professional and Skilled workers.
Each Canadian province and territories have their own criteria for skilled workers program depending on their economic needs and situation.
For more information about this program, click here.
Quebec Immigration program for Skilled workers
Quebec is the only province in Canada that has its own migration programs outside the Express Entry system. To meet the requirements for Quebec's nomination, applicants must read and fulfill its criteria and follow the procedure published on its website.
Nevertheless, the authority who grants visas is still the Canadian federal government. Therefore, like other province and territories, applying for permanent residence through Quebec immigration program is a two step process: applying for the nomination from Quebec Government (Certificat de selection du Quebec, and then applying for the visa with the federal government.
Quebec Immigration Program for skilled workers include:
Quebec Experience Program (PEQ): this is for those who are living in Quebec and have at least 12-month full-time work experience in Quebec within 2 years before the applying. This program also requires applicants to have intermediate level of French.

Quebec Skilled Worker (QSW)

: this program is suitable for those who are not living in Quebec. However, the competitive is higher.
For more information about this program, click here.
Work Permits
This option is for those who have a job offer from a Canadian employer. Although this is only a temporary work permit, it is an opportunity for workers to gain experience in Canada, and then become eligible for other permanent migration program mentioned above.
For more information about this program, click here.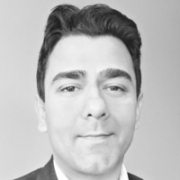 Kunal Thakur
Regulated Canadian Immigration Consultant R#519955
Kunal Thakur is a passionate Regulated Canadian Immigration Consultant (RCIC), holding close to two decades of immigration experience, during which he has successfully guided thousands of immigrants in their immigration journey. He is quick in responding to client queries and would always give his clients the right advice. Kunal also brings immense value in all his talks and discourses on immigration and when not in front of his laptop reading and analysing client cases he could be seen exploring new places and trying new things. Kunal is currently based in Adelaide, Australia. You can book a time with him here.
RCIC: R519955