Permanent Resident Card for Canada
Applying for a Canadian permanent resident card (PR Card)
As Canada's entry requirements are changing, it is essential that you always carry your PR card with you (as well a second form of identification), but especially when you are travelling to and/or from Canada, as it is used to prove your permanent resident (PR) status in Canada. Without it, you may be denied entry back into Canada.
Application process
When your PR application has been granted, your very first PR card will automatically be mailed to the Canadian mailing address you provided in your application. This is part of the immigration process so you will not need to apply for one yourself.
Most PR cards are valid for 5 years. If your PR card is expiring in 6 months or has expired and you are eligible for a new one, you can apply to have it renewed.
Processing time
Your initial card may take up to 130 days to reach you. Please also allow for reasonable delays to postal services.
If at any point your address changes, you must notify Immigration, Refugees and Citizenship Canada.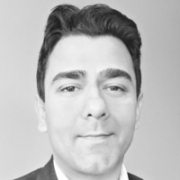 Kunal Thakur
Regulated Canadian Immigration Consultant R#519955
Kunal Thakur is a passionate Regulated Canadian Immigration Consultant (RCIC), holding close to two decades of immigration experience, during which he has successfully guided thousands of immigrants in their immigration journey. He is quick in responding to client queries and would always give his clients the right advice. Kunal also brings immense value in all his talks and discourses on immigration and when not in front of his laptop reading and analysing client cases he could be seen exploring new places and trying new things. Kunal is currently based in Adelaide, Australia. You can book a time with him here.
RCIC: R519955