Permanent Resident Travel Document (PRTD)
Anyone who wishes to enter Canada must hold a valid travel document. Permanent residents (PR) are able to use their permanent resident card (PR card) which allows them to enter. If the PR does not have a valid travel document, they can apply for a Permanent Resident Travel Document (PRTD).
A PRTD is a temporary travel document that will allow them one single entry back into Canada. It is most often applied for when a PR card has been lost or expired during travels outside of Canada. Noting that a PRTD will not replace a valid Canadian PR card.
Eligibility
You can apply for a permanent resident travel document if you:
Are a permanent resident,
Do not have a valid PR card showing your PR status (i.e. because it is lost, expired),
Are outside Canada, and
Want to return to Canada
Application process

Note: You may be asked to attend an interview
Fees
A PRTD is currently CAN $50 and is paid for online
Processing times
The processing time for a PRTD varies – the IRCC have not provided a time frame .
As soon as you return to Canada, it is essential that you apply for a new PR card.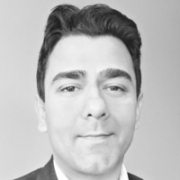 Kunal Thakur
Regulated Canadian Immigration Consultant R#519955
Kunal Thakur is a passionate Regulated Canadian Immigration Consultant (RCIC), holding close to two decades of immigration experience, during which he has successfully guided thousands of immigrants in their immigration journey. He is quick in responding to client queries and would always give his clients the right advice. Kunal also brings immense value in all his talks and discourses on immigration and when not in front of his laptop reading and analysing client cases he could be seen exploring new places and trying new things. Kunal is currently based in Adelaide, Australia. You can book a time with him here.
RCIC: R519955