Renewing / replacing your Canadian permanent resident card (PR Card)
A PR card is an identification and travel document that proves your permanent resident status in Canada.
If your PR card is lost, expired, or will expire in less than 9 months, you can apply for a new one. But before you do, you must first ensure you are eligible for a replacement or renewal.
Eligibility
To be eligible for a new PR card, you will need to meet certain criteria. These include (but are not limited to):
You are a permanent resident of Canada
You met residency requirements (see below)
You are physically in Canada at the time you apply
You are of good character
Residency Requirements
To receive a PR card, a prerequisite is that you meet minimum residency requirements.
If you have been a PR for 5 or more years:

You must have been physically present in Canada or 2 years (730 days) within past 5 years. To calculate your physical presence in Canada, you can use our online calculator 

If you have been a PR for less than 5 years:

You will need to show an ability to meet the 2 years (730 days) within 5 years residency. To calculate your physical presence in Canada, you can use our online calculator
Application process

Fees
The fee for a PR card renewal or replacement is CAN $50.
Processing times
The current processing time to renew or replace a PR card is approximately 97 days. Please also allow for reasonable delays to postal services.
FAQ
If my PR card expires, does that mean I lose my PR status?
No. An expired PR card does not mean you have lost your PR status. However, if you plan to travel outside Canada, you will need a valid PR card to return.
Some ways you can lose your PR status is if:
You become a Canadian citizen
You voluntarily renounce your permanent resident status
A removal order is made against you
Even if you don't meet the residency obligation to qualify for a new PR card (i.e. have not spent at least 2 out of 5 years in Canada), you are still a PR. To increase days physically present in Canada, you should try to limit overseas travel unless absolutely necessary.
My PR Card expired/was lost while I was outside Canada, what do I do?
In both situations, you should apply for a Permanent Resident Travel Document (PRTD) [insert link to 'PRTD' web page].
A PRTD is a temporary document that allows one single entry to Canada – it can not be used to replace a valid PR Card indefinitely. Therefore, you will need to apply for a new PR card as soon as you return to Canada.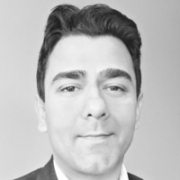 Kunal Thakur
Regulated Canadian Immigration Consultant R#519955
Kunal Thakur is a passionate Regulated Canadian Immigration Consultant (RCIC), holding close to two decades of immigration experience, during which he has successfully guided thousands of immigrants in their immigration journey. He is quick in responding to client queries and would always give his clients the right advice. Kunal also brings immense value in all his talks and discourses on immigration and when not in front of his laptop reading and analysing client cases he could be seen exploring new places and trying new things. Kunal is currently based in Adelaide, Australia. You can book a time with him here.
RCIC: R519955