Home Support Worker Pilot
The Home Support Worker Pilot is a program under Caregiver pilots, and suitable for those who have work experience or want to work as a Home Support worker (National Occupational Classification code 4412). Depending on your experience, you might be eligible to apply for temporary work permit or permanent residence.
Benefits of this programs:
Applicants can work for any employers in Canada under the same occupation.
Applicants' family members can be included in the application.
If applicants do not have enough experience to qualify for permanent residence in Canada, they can apply for temporary work permit to work in Canada until they get have enough experience to apply for permanent residence.
Eligibility
Applicants for this program must have:
Job Offer:

Applicants must have a valid and genuine job offer at the time of application.

Experience:

At least 24 months of full-time work experience in Canada in the 36 months before they apply. Temporary work permits are available for those who do not meet this requirement.

Occupation:

must be in NOC 4412, which is Home Support Worker:

They must care for someone who needs help from a home support worker either in their own home or in employer's home.
They don't need to live in their employer's home to qualify.
Only home support workers are eligible under NOC 4412
Experience as a house keeper doesn't count.

Language:

The minimum language skill is

CLB 5 in English or NLCL 5 in French

for all 4 language skills.
Education:

Completed post-secondary education credential of at least 1 year in Canada. If applicants don't have a Canadian education credential, they need to get their foreign education credential assessed to show that it's equal to a completed Canadian post-secondary education credential of at least 1 year.
How to apply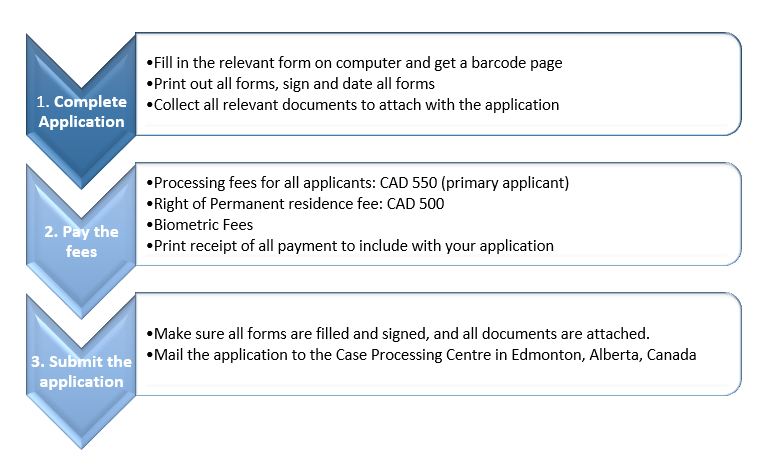 Home support workers, housekeeping and related occupations
NOC 4411
Example titles
Attendant for persons with disabilities – home care
Family caregiver
Home support worker
Housekeeper
Live-in caregiver – seniors
Personal aide – home support
Personal care attendant – home care
Respite worker – home support
Inclusions
Doula
Home visitor – infant care
Exclusion
Home childcare provider (NOC 4411)
Main duties
This group performs some or all of the following duties:
Provide care and companionship for individuals and families during periods of incapacitation, convalescence or family disruption
Administer bedside and personal care to clients such as aid in ambulation, bathing, personal hygiene, and dressing and undressing
Plan and prepare meals and special diets, and feed or assist in feeding clients
May perform routine health-related duties such as changing non-sterile dressings, assisting in the administration of medications and collecting specimens under the general direction of home care agency supervisor or nurse
May perform routine housekeeping duties such as laundry, washing dishes and making beds.
Housekeepers perform
Perform housekeeping and other home management duties under general direction of employer
Plan and prepare meals independently or with employer, and may serve meals
May care for children.
Employment requirements
Some secondary school education is usually required.
Home management experience may be required.
College or other courses in home support may be required.
First aid certification may be required.
Completion of a training program in care of the elderly, care of persons with disabilities, convalescent care or in a related field may be required.