Parents and Grandparents Sponsorship Visa
If you submit the interest to sponsor form and you're invited to submit a complete application, you can sponsor your parents and grandparents to become permanent residents of Canada.
In 2021, Canada will accept 30,000 new applications for parents sponsorship.
If you do, you must:
support them and their dependants financially
make sure they don't need social assistance from the government
Sponsor Eligibility
You can sponsor your own parents and grandparents if:
you're at least 18 years old
you live in Canada
you're a Canadian citizen, a permanent resident of Canada, or a person registered in Canada as an Indian under the Canadian Indian Act
you have enough money to support the persons you want to sponsor. You can prove it by providing documents for the last 3 tax years before the day you apply. As of 2021, this requirement is as below
| | | | |
| --- | --- | --- | --- |
| Total number of people you'll be responsible for | 2020 | 2019 | 2018 |
| 2 | $32,270 | $41,007 | $40,379 |
| 3 | $39,672 | $50,414 | $49,641 |
| 4 | $48,167 | $61,209 | $60,271 |
| 5 | $54,630 | $69,423 | $68,358 |
| 6 | $61,613 | $78,296 | $77,095 |
| 7 | $68,598 | $87,172 | $85,835 |
| If more than 7 people, for each additional person, add: | $6,985 | $8,876 | $8,740 |
You must also provide an undertaking to commit that you will:
Provide financial support for your sponsored family members for 20 years, starting when they become permanent residents.
Repay any provincial social assistance (money from the government) your sponsored family members get during that time
If you live in Quebec, there is a different set of requirements regarding income that you have to meet. This will be assessed by the Quebec ministry in charge of immigration.
Application Eligibility
You can sponsor your own parents and grandparents, related by blood or adoption.
In case of divorce or separation, you can sponsor your parents' and your grandparents' spouses, or conjugal or common-law partners.
In the application, you can only include your brothers and sisters, or half brothers and sisters, if they qualify as dependent children (children under 22 years of age, unmarried and don't have children for their own).
You may sponsor more than 1 person or couple if you meet the income requirements for all the people you want sponsor and their dependants (spouse, partner and children).
The current processing time is 20 to 24 months.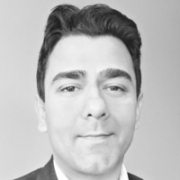 Kunal Thakur
Regulated Canadian Immigration Consultant R#519955
Kunal Thakur is a passionate Regulated Canadian Immigration Consultant (RCIC), holding close to two decades of immigration experience, during which he has successfully guided thousands of immigrants in their immigration journey. He is quick in responding to client queries and would always give his clients the right advice. Kunal also brings immense value in all his talks and discourses on immigration and when not in front of his laptop reading and analysing client cases he could be seen exploring new places and trying new things. Kunal is currently based in Adelaide, Australia. You can book a time with him here.
RCIC: R519955