Post-Graduation Work Permit Program (PGWPP)
The Post-Graduation Work Permit Program (PGWPP) allows students who have graduated from eligible Canadian designated learning institutions (DLIs) to obtain an open work permit to gain valuable Canadian work experience.
Skilled Canadian work experience in National Occupational Classification (NOC) skill type 0 or skill level A or B that is gained through the PGWPP helps graduates qualify for permanent residence in Canada through the Canadian experience class within Express Entry.
With a post-graduation work permit, as with all open work permits, graduates can
work full time
work part time
be self-employed

Eligibility of the applicant
To obtain a post-graduation work permit, the applicant must currently hold valid temporary status or have left Canada. They must have graduated from an eligible designated learning institution (DLI). They must also submit clear evidence that they meet all of the following criteria:
They have completed an academic, vocational or professional training program at an eligible institution 

in Canada

 that is at least 

8 months in duration

 leading to a degree, diploma or certificate.
They have maintained 

full-time

student status in Canada during each academic session of the program or programs of study they have completed and submitted as part of their post-graduation work permit application. Exceptions can be made only for the following:

leave from studies
final academic session

They have received a transcript and an official letter from the eligible DLI confirming that they have met the requirements to complete their program of study.

Within 180 days

of the date of applying for the post-graduation work permit, applicants must also meet one of the following criteria:

They hold a valid study permit.
They held a study permit.
They were authorized to study in Canada without the requirement to obtain a study permit under paragraphs 188(1)(a) and (b) of the Immigration and Refugee Protection Regulations.

Eligible programs and institutions
The applicant must provide evidence that the program or programs of study were taken in Canada at one of the following eligible Canadian designated learning institutions (DLIs):
a public post-secondary institution, such as

a college
a trade or technical school
a university
CEGEP (in Quebec)

a private post-secondary institution that operates under the same rules and regulations as public institutions in Quebec
a private secondary or post-secondary institution in Quebec offering qualifying programs of 900 hours or longer leading to

a diploma of vocational studies (DVS)
an attestation of vocational specialization (AVS)

a Canadian, private institution authorized by provincial statute to confer degrees, such as an associate, bachelor's, master's or doctoral degree, but only if the student is enrolled in a program of study leading to a degree, as authorized by the province, which may not include all programs of study offered by the private institution
Students are ineligible for a post-graduation work permit if they have completed the following:
an English as a second language or French as a second language course or program of study
general interest or self-improvement courses
a course or program of study at a private career college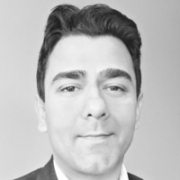 Kunal Thakur
Regulated Canadian Immigration Consultant R#519955
Kunal Thakur is a passionate Regulated Canadian Immigration Consultant (RCIC), holding close to two decades of immigration experience, during which he has successfully guided thousands of immigrants in their immigration journey. He is quick in responding to client queries and would always give his clients the right advice. Kunal also brings immense value in all his talks and discourses on immigration and when not in front of his laptop reading and analysing client cases he could be seen exploring new places and trying new things. Kunal is currently based in Adelaide, Australia. You can book a time with him here.
RCIC: R519955