Applying for the Canadian Citizenship Certificate
As of February 1st 2012, the plastic wallet-sized citizenship card has been replaced with a Citizenship Certificate.
A Citizenship Certificate is an official document showing you are a Canadian citizen.
If you apply for and receive your Canadian citizenship (either via naturalization or grant) you will automatically receive the Citizenship Certificate after your citizenship ceremony. You will not need to apply for one yourself.
You may only need to apply for a new one when the original has been damaged, lost, or destroyed, and you need it to:
Apply for your child's Canadian citizenship who was born overseas
Apply for a Canadian passport, job, pension, or social insurance number
Show your legal name and/or gender after you change it
Application process

Fees
Citizenship certificates are free of charge when:
You first become a citizen, or
You update it with your reclaimed Indigenous name (only until May 30 2026)
For all others seeking to replace a Canadian Citizenship Certificate, the fee is CAN $75.
Processing times
Replacement citizenship certificates take approximately 15 months to process. Please allow additional time for applications made outside Canada.
Note that expedited processing is possible in exceptional and/or compassionate circumstances and where documentation can support the need for urgent processing. Some situations include:
Needing access to benefits like pension, health care, social insurance number
You need it for a job
To travel to/from Canada because of a death/serious illness in your family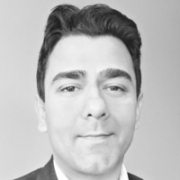 Kunal Thakur
Regulated Canadian Immigration Consultant R#519955
Kunal Thakur is a passionate Regulated Canadian Immigration Consultant (RCIC), holding close to two decades of immigration experience, during which he has successfully guided thousands of immigrants in their immigration journey. He is quick in responding to client queries and would always give his clients the right advice. Kunal also brings immense value in all his talks and discourses on immigration and when not in front of his laptop reading and analysing client cases he could be seen exploring new places and trying new things. Kunal is currently based in Adelaide, Australia. You can book a time with him here.
RCIC: R519955