Applying for the Citizenship Card in Canada
NOTE: As of February 1st 2012, the plastic wallet-sized citizenship card was replaced with the citizenship certificate. Citizenship cards will no longer be given out.
The Canadian government stopped issuing the laminated citizenship card and have since replaced it with an A4-sized paper document called a citizenship certificate.
The certificate contains the certificate number, your full name, your date of birth, your gender, effective date of citizenship, and added security features such as a scannable barcode.
All Canadian citizens needing to prove their citizenship status will now be issued a citizenship certificate. There are other documents you can also use to prove your citizenship status, and a valid Canadian citizenship card is still one of them.
Accepted forms of proof of citizenship
Citizenship cards
Birth certificates
Citizenship certificates
Naturalization certificates
Certificates of Retention
Registration of Birth Abroad certificates
Documents that are NOT accepted
Re-laminated citizenship card
Exceptions for birth certificates
DND 419 Birth certificates
Citizenship record letter
Commemorative certificates
To update or replace your citizenship card, you will not be able to re-apply for one. Instead, you will need to apply for a citizenship certificate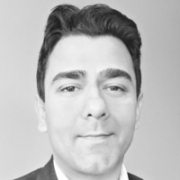 Kunal Thakur
Regulated Canadian Immigration Consultant R#519955
Kunal Thakur is a passionate Regulated Canadian Immigration Consultant (RCIC), holding close to two decades of immigration experience, during which he has successfully guided thousands of immigrants in their immigration journey. He is quick in responding to client queries and would always give his clients the right advice. Kunal also brings immense value in all his talks and discourses on immigration and when not in front of his laptop reading and analysing client cases he could be seen exploring new places and trying new things. Kunal is currently based in Adelaide, Australia. You can book a time with him here.
RCIC: R519955