To help you estimate your physical presence in Canada for the purposes of Canadian Permanent Residency or Citizenship, you can use our physical presence online calculator.
Residency Requirements

Calculating residency
When calculating your time in Canada, you should note that only the 5 years immediately before the date of your application are considered. For example:

Using the above example, these days will not be counted towards your residency:
Any time before 1st April 2013
Any time after 31st March 2018
Any time in between those dates that was not spent physically in Canada
Any time in between those dates that you spent serving a sentence in Canada (some exceptions)
Note: Each day you spent as a temporary resident before becoming a permanent resident is equivalent to half a day (max. 365 days).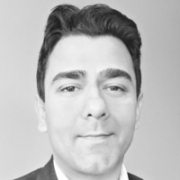 Kunal Thakur
Regulated Canadian Immigration Consultant R#519955
Kunal Thakur is a passionate Regulated Canadian Immigration Consultant (RCIC), holding close to two decades of immigration experience, during which he has successfully guided thousands of immigrants in their immigration journey. He is quick in responding to client queries and would always give his clients the right advice. Kunal also brings immense value in all his talks and discourses on immigration and when not in front of his laptop reading and analysing client cases he could be seen exploring new places and trying new things. Kunal is currently based in Adelaide, Australia. You can book a time with him here.
RCIC: R519955