International Mobility Program
The International Mobility Program (IMP) allows employers to hire temporary foreign workers without a Labour Market Impact Assessment (LMIA). To initiate the process, employers will need to submit an offer of employment through the Government of Canada's Employer Portal. Employers are also required to pay an employer compliance fee of $230.00 CAD.
Once this is completed, the foreign worker must apply for their work permit.
The offer of employment must contain the following information: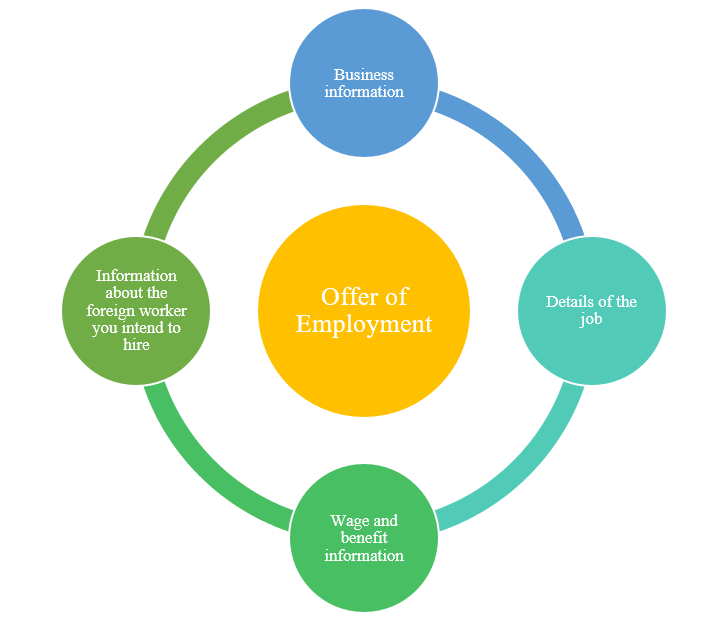 Some employers are not required to use the Employer Portal or may be exempt from the employer compliance fee.
The following employers are not required to use the Employer Portal:
International missions or consular posts
An international organization recognized under the Foreign Missions and International Organizations Act
A foreign government
An owner or operator of an international bridge or tunnel
The following programs and agreements are exempt from paying the compliance fee:
Non-trade international agreements
Reciprocal employment
Work related to a research program
Charitable or religious work